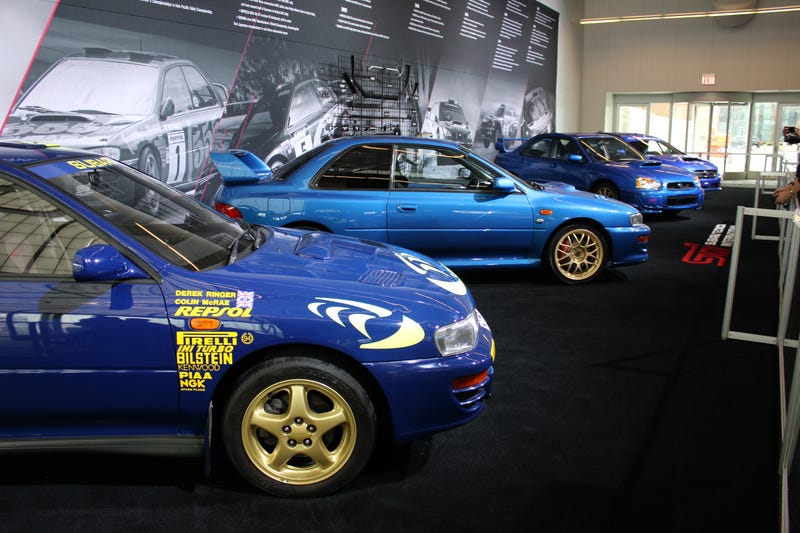 During my time wandering the floors of the 2015 New York International Auto Show last week, I kept thinking to myself, why do all these cars suck? Where's the Porsche Cayman GT4 and the 991 GT3RS? Where's the new Audi R8 or even the new Camaro? Then I looked around and realized, none of those cars matter because there is a 22B on the floor and the new Focus RS is here. This was an auto show for FlatBrims.
Who are FlatBrims? FlatBrim is the name given to the culture and livelihood behind the majority of the stereotypical buyers of the MazdaSpeed3, Mitsubishi EvoX, and of course my favorite, the Subaru WRX/WRX STi. FlatBrims often wear FlatBrim hats, commonly sporting a Monster logo or a very familiar #43. FlatBrims are not well liked. They are known to drive loud, obnoxious, turbocharged cars and their brapping is often unwarranted. Over the winter I have tried my hardest to become a proper FlatBrim (commonly referred to as Subro).
I feel it is important to list these FlatBrim-marketed cars not only for the FlatBrim people, but also because they are some of the most important and well liked enthusiasts cars on the market for under $40,000.
2016 Honda Civic Concept
Honda stunned the press audience at NYIAS when they unveiled the aggressively styled 2016 Honda Civic Concept from behind some white boxes. They announced that this generation of Civic would be the first to be offered with a turbo option, as well as the first Civic in America to be offered with a hatchback variant in several years (hurrah). Something in the back of my mind tells me that in an effort to appeal to the majority of the Civic buyer demographic, which is generally teenagers (and let's not forget the parents actually paying for those cars) the new Civic we'll be seeing on showroom floors in a couple of months won't be nearly as aggressive as the concept shown off at NYIAS, but let's hope I'm wrong. Of course, us FlatBrims won't be truly satisfied until the Type-R shows up on our shores, but who knows when that will be.