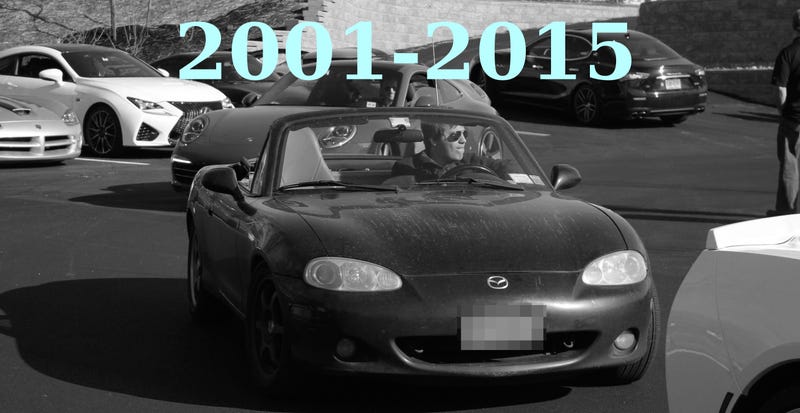 My aim here is to tell a story of a bond between human and machine, a brief fleeting moment of happiness that was almost too good to be true. I'm writing these words with sadness in my heart, a stark contrast to the happiness this car brought to me and others. Read on, as I'm sure I'm not the only one left heart broken from the lost of a beloved vehi— no wait, a beloved friend.
---
In late 2014 I was lucky enough to be given the opportunity to buy a Miata I have been wanting to own for almost a year. A family member purchased it a year or two back with my help, and was now looking to sell it in order to make room for a new car. They gave me a bargain I could not refuse — 2000 dollars. This surely wasn't the nicest Miata in the world, nor was it even 100% stock. The previous owner had a set of adjustable shocks, some poly bushings, and a sweet set of SSR wheels.

This Miata had some big shoes to fill, it was replacing my beloved Porsche 944, a car that I (and pretty much every one else) deemed to be too nice for me. Just driving it stressed me out, because I was afraid I was going to damage it. So, being a thoughtful owner, I sold it to someone who is probably enjoying it at this very moment, and taking better care of it then I ever would have.